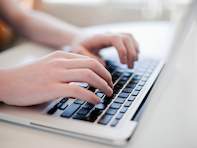 South Africa Online ® offers an excellent array of work from various contributors who share their expertise and knowledge on subjects such as South African agriculture, heritage, culture, geography, history and nature.
They play a vital role in providing factual writing and photography that enhances one's understanding of South African life as displayed through South Africa Online ®. Our contributors are all acclaimed professional, academically-focused individuals who add valuable know-how to the website's archive of educational information.
Our team of contributors are a mix of accredited journalists, published authors, in house writers, acclaimed photographers, and include: Peter Magubane; Professor Sandra Klopper; Leonie Joubert; Andile Bhala; Eric Miller; David Bristow; Justin Fox; Nigel Penn; Roger and Pat De La Harpe; Peter Delaney; Professor Lee Berger; Brett Hilton-Barber; Jacques Marais; Johan Boshoff; Jean Tresfon; David Fleminger; Megan Emmett; ​Tracey Derrick; Robert Hofmeyr; Nigel Dennis; Chris Daly; Shem Compion; Karl Svendsen; Chris Du Plessis; Louise Brodie; Glenneis Kriel; and Marinda Louw.
SouthAfrica.co.za also has a team of translators who are dedicated to realising our aim of making educational material about South Africa accessible in all 11 official South African languages. Our translations team includes: Ananda Schoeman, Aviwe Damane, Bongani Matabane, Busisiwe Skhosana, Elna Van Rhyn, Ike Ngobeni, Khalirendwe Nekhavhambe, Lawrence Ndou, Lebogang Sewela, Nchema Rapoo, Phindile Malotana, Rentia Pretorius, Zizipho Silwana, Zoza Shongwe, Zikhona Plaatjie, Thandokuhle Motha, Sibongile Sonopo, Sbonelo Ngema, Nsika Khoza, Hazel Oliver, Ikalafeng Maedi, Johannes Nkosinathi, Khensani Makondo, Langa Khanyile, Louis Eitner, Mpume Nzimande, Nina Joubert, Nokubonga Guliwe, Nokuzola Tyali, Nwabisa Ngumbela, Portia Cheyeza, Seipati Mohapi, Sponono Mahlangu, Tears Monyi, Thabelo Mavhutha, Nokuzola Maselwa and Wilma Koeppen.

For more info contact us at hello@southafrica.co.za