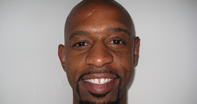 Ikalafeng Maedi was born in Johannesburg and completed Matric at Damelin College, he developed an interest in reading at an early age and also enjoys music, sports (especially Basketball & Cricket) and socialising.
He has worked for various companies in various functions, which include Discovery Health, VWV Group in Kyalami and The South African Breweries to mention a few where he discovered a love for Marketing, Branding and Communication.
Ikalafeng is currently a freelance article Translator for South Africa Online, translating articles on interesting topics from English to Setswana.
Setswana
Ikalafeng Maedi o tsaletswe kwa Johannesburg, a digela mophato wa marematlou kwa setheong sa Damelin College. O ne a nna le kgatlhego ya go buisa dikwalo mo bonyenyaneng jwa gagwe, ebile o na le kgatlhego ya mmino, metshameko (segolosetona Basket Ball le Cricket) le maitiso.
O diretse ditheo tse di farologaneng ka ditiro tse di farologaneng, di akaretsang Discovery Health, VWV Group kwa Kyalami le The South African Breweries, jalo le jalo. Ke mo ditirong tseo fa a lemogileng lerato la Marketing, Branding le Communication.
Ga jaanong o direla South Africa Online jaaka mofetoledi wa nakwana wa dikwalo. O fetolela ditlhogo tsa dikwalo tse di kgatlhisang go tswa go sejatlhapi go ya go Setswana.