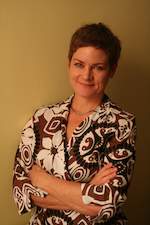 Leonie Joubert is a notable South African writer who focuses on science as storytelling that engages with pressing issues such as climate and environmental change, energy policy, the effects of the modern day food system and trying to find ways for coexistence on an overcrowded planet.
Joubert is locally and internationally known for her nonfiction environmental work, being listed in the Mail & Guardian's 200 Young South Africans You Must Take To Lunch (2008). She was the 2007 Ruth First Fellow, and received two honorary mentions at the Sunday Times Alan Paton Nonfiction Awards in 2007 and 2010.
Her notable work in journalism has received praise, as she was named the 2009 SAB Environmental Journalist of the Year (print/internet category), and was shortlisted for the 2016 City Press Tafelberg Nonfiction Award.
Joubert has written numerous books on environmental subjects, such as South Africa's Changing Climate, Boiling Point: People in a Changing Climate, Invaded: the Biological Invasion of South Africa, The Hungry Season: Feeding Southern Africa's Cities, and Oranjezicht City Farm: Food, Community, Connection. She has a book out in 2018 called Tomatoes and Taxi Ranks. She has also joined forces with others on various projects, including a contribution to veteran journalist Max du Preez' opinion pieces.