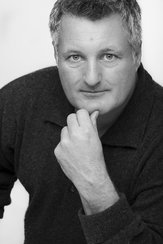 ©Peter Delaney
Peter Delaney is an Irish wildlife and landscape fine art photographer based in South Africa. After a successful career in finance, he decided to quit in 2001 and pursue his dream of travelling Africa by 4x4, travelling solo through the forests of Bwindi; to the peaks of Kilimanjaro; to the shores of Lake Malawi and the red dunes of the Kalahari.
During these years, Delaney took unique photographs to showcase the rich variety of wildlife and the beautiful landscape of Africa. Peter Delaney has been published in the National Geographic and Deutsche Geo and has won numerous awards for his photography, including the BBC Wildlife Photographer of the Year.
He lives in George with his wife and son and enjoys taking them along on safari trips to capture wildlife. Peter Delaney's award-winning images are available as fine art prints with delivery worldwide.