Jewel Africa is led by a dedicated team of exceptional, business-orientated associates with a desire to innovate and supply a consistently superior product to both local and international customers. Jewel Africa's goal has, and always will be, to strive for excellence and provide clients with a memorable experience.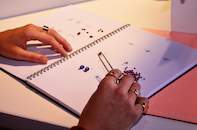 ©Jewel Africa
Tim Watson, the CEO of Jewel Africa, started a small wholesale diamond business with the idea to supply local clientele with diamonds, gemstones and precious minerals. He wanted to create a multi-dimensional retail experience, which included selling fine diamonds at competitive prices whilst knowledgeable diamantaires could educate customers on the intricacies of their product.
Throughout the years, the company rapidly expanded to include international customers, and within a decade, Jewel Africa established itself as the country's premier jewel business.
In 2000, the company expanded its retail experience and opened its first showroom in Cape Town. This opened the door to create a private and memorable space for tourists to source some of South Africa's most gorgeous jewels and jewelry. In 2010, Jewel Africa relocated to a new and upmarket showroom in Monte Casino, Johannesburg to further develop the brand's exceptional reputation.
Today, Jewel Africa's team is committed to upholding the company's prestigious reputation in both local and international jewel industry.