Bold and Simple Gems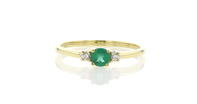 An outstanding piece of jewellery, this ring is a must-have accessory. When 14 kt yellow gold acts as a precious backdrop to a Zambian Emerald and two brilliant-cut diamonds, only magic can occur.
One of nature's most calming colours, green is said to encourage balance and reflection. The verdant tones reflected in this stunning stone are tempered by the unique blue that's common in the Zambian variant.
Adorn yourself with the healing powers of the emerald when you invest in this ring.
Priced From: US$590
Chic Yellow Gold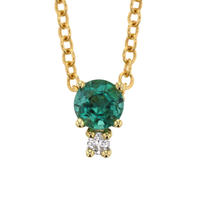 Style mavens know the right piece of jewellery can make or break a look. With this pendant, a minimalist outfit can be elevated to levels of timeless elegance.
Made of brilliant yellow gold, the rolo chain presents a single precious Zambian Emerald and a brilliant-cut diamond. Perfectly curated, this collection of metals and jewels makes this piece as spectacular as it is tasteful.
Add it to your jewellery collection today.
Priced From: US$580
Timeless Emerald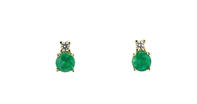 Elevate any look with this striking twosome, an unmistakable style staple. Featuring two Zambian Emeralds – a stone known for its cool, bluish-green hues – it boasts the inclusion of two brilliant-cut diamonds set in precious yellow gold.
Buy this set and adorn yourself with the rarest of gems, no matter the occasion. Make your purchase with SouthAfrica.co.za today.
Priced From: US$580
By Jewel Africa