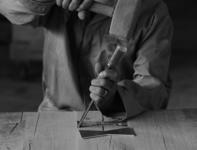 © Meyer von Wielligh
South African Handcrafted Designs have, for centuries, recieved international acclaim for its reimagining of the country's proud history of indigenous artistry and diverse influence of a multi-cultural populace.
Today, South Africa continues to make waves in the design industry - local South African artisans imagine, innovate and craft items reflective of the country's creative heritage, creating lasting international appeal.
South African design, decor, handbags, exclusive furniture, jewellery, ceramics and sculpture are designed and locally produced throughout the country, which are showcased on both local and intenational platforms.
South Africa Online ® has sourced some of these South African Handcrafted Designs to share with the world – and you.