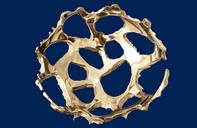 Decorating a home is to make it your own, and homemakers throughout South Africa will be delgihted to know that there is a plethora of distinctive locally designed home décor from South African designers to choose from.

Transform an iniviting room into a beautiful space with South African décor made by local artists with a love for design and a passion for turning an unappealing area into an ergonomic treasure trove worthy of showcase.
South Africa Online ® have put together a collection of homeware, décor and functional art to help you realise the possibilities of each room in your house. Choose a category to fine-tune your search, or follow the links to the brands that suit your style.