A Beautiful Reserve
The Mapungubwe National Park in South Africa opened its gates to the public in 2004. It is a beautiful reserve; evocative, mysterious and full of surprises.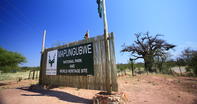 ©Jacques Marais
It is a constant source of delight and inspiration. One elderly visitor from Thohoyandou once said that everyone who comes to Mapungubwe wants to claim it for themselves. He is absolutely correct.
How to Get There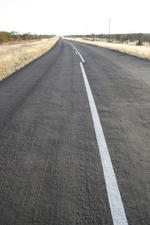 ©David Fleminger
Mapungubwe National Park is about 530 kms north of Johannesburg (480 kms from Pretoria). It should take you between 5 and six hours to get there, depending on traffic. The drive is just a little bit long for a weekend away, but it's worth the effort. From Johannesburg, take the N1 to Polokwane/Pietersburg.
Drive through town and turn off onto the R521 to Dendron. After Dendron (also called Mogwadi), continue on the R521 to Vivo. You will see the straight ridge of the Soutpansberg mountains rising up out of the flat veld, and you will pass along its western edge. After Vivo comes the hunting mecca of Alldays. The road does a little dog's-leg (right-left) as you continue on the R521 towards Pontdrift. About 11ks before the Pontdrift border post, you will see signs for Mapungubwe.
Turn right onto the R572 and continue for 23 ks to the main gate. You can also reach Mapungubwe from Mussina. To follow this route, continue on the N1 through Polokwane/Pietersburg and Makhado/Louis Trichardt to Musina/Messina. At Mussina, turn left onto the R521 and drive for about 60 ks to the main gate. All the access roads leading to the main gate of Mapungubwe are tarred and in good condition.
Stock up at Polokwane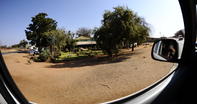 ©Jacques Marais
Note that Polokwane is the last big town you will see before you get to Mapungubwe, so stock up on everything you need. Mapungubwe is strictly self-catering.
The towns of Dendron, Vivo and Alldays have petrol stations and a couple of small shops, but nothing substantial. Remember to fill up at Alldays because there are no petrol stations between Alldays and Mapungubwe.
At this stage, there is no petrol available at Mapungubwe. The only other petrol station is at Dongola Ranch, about 30kms from the main gate on the way to Mussina.
Climate and Malaria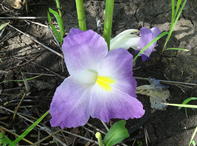 ©Ton Rulkens
The Swati people use African ginger to treat malaria and it can help prevent horse sickness in horses.
Mapungubwe is in a semi-arid part of the country, and annual rainfall ranges from 350-400 mm, mostly falling in the summer months. As has been mentioned above, the region is prone to periodic dry spells.
Summers can be very hot, up to 45 degrees centigrade. Winters are warm, but nights may get chilly. It's always a good idea to bring along some warm clothes if you're going to do a night drive.
Mapungubwe is designated as a malaria zone, so take along the bug spray. The prevalence of malaria-carrying mosquitoes is much lower than Kruger, however, and in the last few years no cases have been reported. The choice of whether or not to take anti-malaria medication is up to you. Consult your doctor, if necessary.
By
David Fleminger