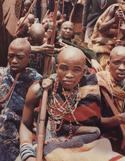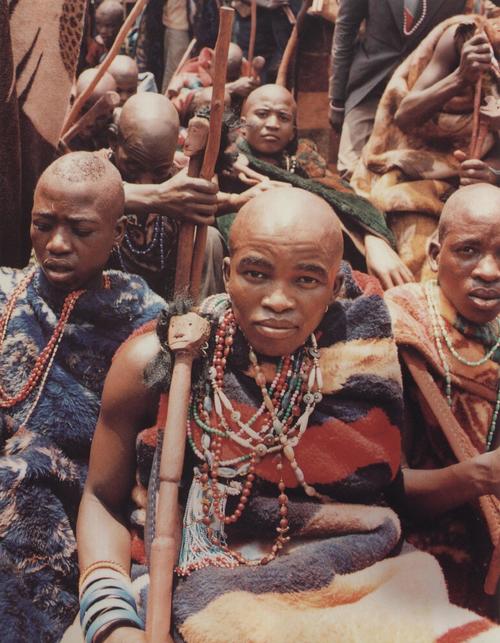 ©Dr Peter Magubane
A male Tswana initiate.
The Tswana are part of the Sotho, with three broad divisions — Basotho - Southern Sotho, Pedi - Northern Sotho, and Tswana - Western Sotho.
The Tswana historically lived on the Highveld, with the Basotho. From the mid 1800s, many Sotho chiefdoms in the western Highveld began to regard themselves as part of a larger Tswana group in the colonial Bechuanaland - now Botswana.
This accounts for variations in dialect, social structure and culture among the many Tswana groups that persist today.