The People's Game Reserve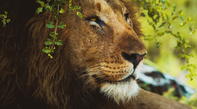 ©Robert Hofmeyr
The Kruger National Park (KNP, or simply 'Kruger', for short) is the premier game reserve in South Africa. Even though the subcontinent is blessed with hundreds of beautiful and biologically diverse conservation areas, you still find that many people have a peculiar connection to Kruger as the greatest of them all.
The primacy of the Kruger National Park in our national consciousness is so strong that it even manifests itself in the subliminal vernacular of the local tourist. Thus, when a South African says that they are going to a game reserve for a holiday, they could be referring to any one of our fine national, provincial or private game parks. However, if they say that they are going to THE Game Reserve, odds are they are referring to Kruger.
Keystone of South Africa's Tourism Industry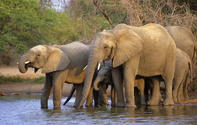 ©Roger de la Harpe
The international treasure that is the Kruger National Park had very humble beginnings. Its birth was exceedingly difficult and its origins were fraught with conflict. Most modern visitors simply aren't aware that the Kruger was ever anything but the popular and much-loved national treasure it is today. Nevertheless, in the first few decades of the park's existence, it came perilously close to being destroyed – several times.
Today's Kruger National Park is a very different proposition. It boasts rest camps of every description, picnic spots, game drives, walking trails, an extensive public road network, a staff of thousands and over 1.5 million visitors annually. It is a vital economic driver in the region and a keystone of South Africa's tourism industry.By
David Fleminger