South Africa has a long coastline with idyllic seaside holiday towns and huge deep-sea harbours, an arid and mountainous interior with tiny farming villages and sprawling cities. We have world-famous game parks, nature reserves and protected areas as well as suburbs, cityscapes and townships.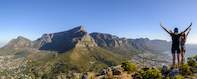 ©Roger de la Harpe
Discover the best places to visit in South Africa. Attractions, accommodation, things to do in towns, cities, game reserves and everywhere in between.
South Africa Online ® is proud to present factual content on 'Places' written by travel writers, historians and adventurers who have travelled our beautiful, diverse country. The information on 'Places' will educate and expand knowledge about accommodation, attractions, history, and life of citizens living in South Africa.

To find out more about a place you are interested in, click on the search button located in the top right-hand corner of the page.
Explore South Africa
South Africa offers an incredible diversity of landscapes, scenery, wildlife and natural attractions. Here are a few inspirational places, showcasing South Africa's most spectacular nature destinations. Escape from the crowds and experience nature at its best.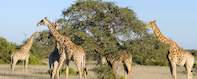 ©Roger de la Harpe