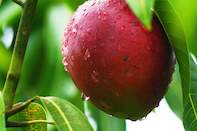 South African Subtropical Growers Association (Subtrop) engages in, initiates and coordinates diverse activities beneficial to the industry from its offices in Tzaneen and provides technical assistance and services to growers from satellite offices throughout the subtropical regions of South Africa.
The South African Subtropical Growers' Association (Subtrop) is situated in Tzaneen in Limpopo, and manages and administers the collective affairs of three associations in the subtropical fruit industry:
The South African Avocado Growers Association (SAAGA)
The South African Litchi Growers Association (SALGA)
The South African Mango Growers Association (SAMGA)
Each of these associations offer open membership to both small scale and larger producer companies in the avocado, litchi and mango industry. These fruits are important crops for the country, having both high-growth-potential while being in the labor-intensive quadrant. The main production areas of subtropical fruit in South Africa are parts of the Limpopo, Mpumalanga and KwaZulu-Natal.
The particular climatic requirements of some types of subtropical fruit make their cultivation only possible in specific areas of the country. In general, subtropical fruit types require warmer conditions and are sensitive to large fluctuations in temperature and to frost.
The South African Subtropical Growers' Association (Subtrop) has represented tropical fruit associations of South Africa for a number of years and works closely with government stakeholders, agricultural experts and technicians, as well as international advisors and exporters.