Our Content Partners add great value to SouthAfrica.co.za's content - they are industry experts with insight into the country's most successful industries and sectors.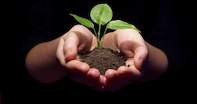 Our Content Partners have well-established reputations both locally and internationally, and are recognized by the Department of Agriculture, Forestry and Fisheries. They are heavily involved with agricultural shows, conferences and expos and work alongside affilated academic institutions and stakeholders to ensure success.
SouthAfrica.co.za allows farmers, businesses, educators, students and other organisations the opportunity to learn more about the leading figures behind the agricultural and livestock industries of South Africa.
The agricultural industry of South Africa is a vibrant sector with multiple organizations that represent national societies within the industry....
more
Our livestock content partners work closely with the department of Agriculture, Forestry and Fisheries to ensure that South Africa's meat and meat-related product industry is reputable...
more