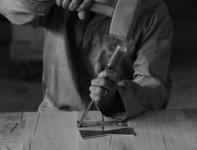 © Meyer von Wielligh
With a proud history of indigenous artistry and the diverse influence of a multi-cultural populace, South Africa is making waves in the design industry. Local artisans imagine, innovate and craft items reflective of the country's creative heritage, creating international appeal.
SouthAfrica.co.za have sourced some of these products to share with the world – and you.