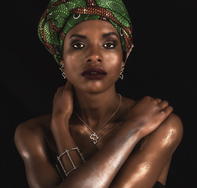 South African silver jewellery is an exquisite adornment that compliments any fashionable outfit of any colour. The most reflective element in nature, silver has unmistakably lustrous qualities. Highly mutable, it's been used throughout the ages to craft items of incredible beauty, significance and value.

Local South African silver jewellery designers favour the use of silver in their creations, as it truly works with any skin tone and colour palette. Believed to be a mirror to the soul, silver's radiance and versatility have won the hearts of seekers, lovers and jewellery collectors alike.

Browse SouthAfrica.co.za's selection of premium South African silver jewellery to buy - such as silver earrings, rings, bracelets, pendants and necklaces - for one that mirrors your soul's desires.