Drops of Africa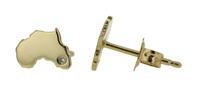 Enrich yourself with the spirit of Africa. This set of earrings is a nod to the style of the continent. Available in 9kt yellow gold, each stud plays the perfect host to an exquisite 0.005ct diamond.
Add this duo to your collection of accessory staples and watch it serve your day-to-day style needs.
Priced From: US$180
Africa in Gold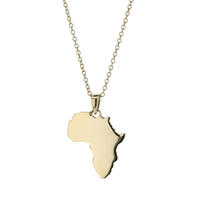 This incredible piece of jewellery is crafted in honour of a continent that has captured the hearts of many. A 45 cm rolo chain presents a gold-drenched Africa, paying homage to the glorious continent.
Embody simplicity and grace when you wear this classic pendant, an undeniable style "must".
Priced From: US$370
By Jewel Africa