Global Warming is the buzzword of the 21st century, that interests scientists and scares ordinary citizens - has man tampered with nature to a self-destructive point?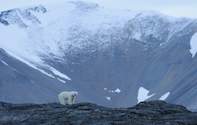 ©Shem Compion
The earth is warming, nature is rapidly changing across the world and life as we know it is becoming increasingly unsteady.
South Africa Online ® tells the stories of those non-complicit life forms, such as animals, plants and marine life, whose very existence is threatened by the effects of fossil-fuel pollution, greenhouse gasses and natural cycles of global warming.
The website takes a closer look at when global warming awareness first surfaced, man's catalyzation of climate change, and the first action taken against global warming.