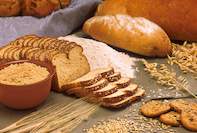 The South African Grain Information Service (SAGIS) was established after deregulation in November 1997, to supply the grain and oilseeds industries with market information.
South African Grain Information Service has since gained a reputation, nationally and internationally, as the most reliable provider of market information relating to these industries in Southern Africa.
South African Grain Information Service serves the maize, oilseed, winter cereal and sorghum industries, with information for the maize industry being separated for white and yellow maize, oilseeds separated into sunflower, soybean, canola and groundnuts, and winter cereals separated into wheat barley and oats. Some of the data dates back as far as the early 1920s.
Information is obtained from market participants, such as storers, processors, importers and exporters, who are statutorily compelled to register with SAGIS and submit market-related information. The number of parties submitting information fluctuates from one year to another, as new participants enter and existing firms exit the market.
The number of co-workers registered to supply information about whole grain and oilseeds, amounted to 626 during the 2018/2019 season. Processors accounted for 79% of this amount, while traders represented 12%, storers represented 6% and harbour silo owners accounted for the rest. The number of co-workers registered for maize products amounted to 181, oilseed products amounted to 79 and wheaten products amounted to 817 during this time.
This section on grain crops of South Africa looks at crops grown by subsistence and commercial farmers. These crops are often very suitable to dry conditions and in an increasingly water-starved environment...
more