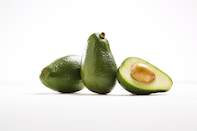 ©Chris Wessels
The South African Avocado Growers' Association (SAAGA) is an organisation, based in Tzaneen, that is run by avocado growers for avocado growers with the intention of maximising grower returns.
This association exists independently of its members and functions through voluntary cooperation on a national level to collect, collate and distribute factual and essential information concerning the production and marketing of avocados. This ensures the people in the avocado industry are equipped with the knowledge on how to produce quality, sustainable harvests and how to market them for maximum return, benefitting the industry.
The South African Avocado Growers Association was established in the 1960s when a group of farmers, who produced avocado crops, realised it would be more beneficial for them to work together to achieve the best from their local investments and to expand into the overseas markets. This led to the formation of the "Avocado Growers Export Committee". By the late 1960s, the name was changed to "Transvaal Avocado Growers" until 1971, when it grew to its current name, "South African Avocado Growers' Association".
SAAGA allows both avocado consumers and growers a glimpse into the South African avocado industry. Avocados thrive in the warm subtropical areas of the Limpopo and Mpumalanga provinces and are harvested during the autumn/winter months of March to September. The industry has expanded steadily from the early 1970s, with plantings of ±2000 ha in 1970 increasing to ±12 000 ha in 2003, and almost doubling by 2013. In 2018, total production was estimated at 170,000 t. of which approximately 86,000 t was exported, mainly to Europe and the United Kingdom.