Just a Boat Ride Away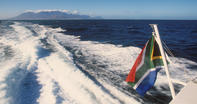 ©Roger de la Harpe
The official tour from Cape Town to Robben Island and back lasts three to four hours, including the ferry ride. You'll have interaction with an ex prisoner, join a bus tour that takes you through the house where Robert Sobukwe (leader of the Pan African Congress) was incarcerated, the lime quarry, World War 2 defences and the maximum-security prison.
Visit the cell of former South African president Nelson Mandela, but also wander the wild, western shore with its penguin colonies and Second World War gun emplacements.
Emblem of Freedom and Personal Liberation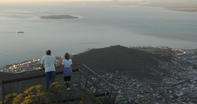 ©Roger de la Harpe
For nearly 400 years Robben Island was a place of banishment and exile. It was here that those regarded as political troublemakers and social outcasts were sent. During the apartheid years Robben Island became internationally known as the place where Nelson Mandela and the African National Congress elite were imprisoned.
However, many political prisoners succeeded in turning the place into an emblem of freedom and personal liberation. Robben Island came to symbolise the triumph of the human spirit over enormous hardship and adversity.By
Justin Fox