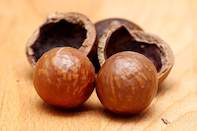 Macadamias South Africa, also known as SAMAC, was formed by a group of macadamia growers in the early 1970s, who sought to pool resources to address common industry related problems and issues.
The growers' association has played a huge role in establishing the South African industry as a major world force, with the country competing with Australia for the position of largest international producer.
According to Macadamias South Africa (SAMAC), the macadamia industry is one of the fastest growing tree crops in the country, with production increasing by more than twenty-fold over the past twenty years, from 1 211 tons of nut in shell in 1991 to 59 050 tons in 2019. Production value over this time has increased from R32 million to roughly R4,8 billion.
The industry is export based, with more than 97% of production being shipped internationally. Asia accounts for almost all the nuts in shell exports, whereas shelled nuts are primarily sent to North America, the European Union, the United Kingdom, the Middle East, South East Asia and China.
The industry is a major job creator, with each hectare planted requiring three permanent and four seasonal workers over a six-month period. Job opportunities will continue to increase in the industry along with production growth, which is expected to reach 721 000 tons by 2027.