From Farm to Town
Many years ago - about 1695 - a Corporal of the Dutch East India Company first set foot on the white sands of Milk Bay. It is quite possible that this little bay might have been mistaken for the "Bay of Storms" - or maybe the men merely wanted to explore this spectacular area with the towering mountains on one side, and a possible route to the unknown interior right in front of them.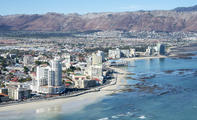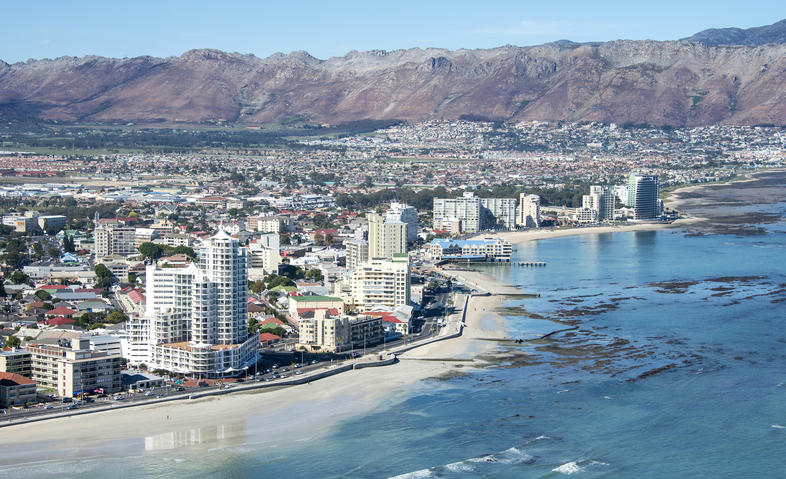 ©Jean Tresfon
In the early 1700's a Huguenot was granted a farm there known as "Vlooibaai" - today this farm forms the business centre of the Strand. Numerous name changes followed, but in 1937 it was eventually decided to call it the Strand, the name it still carries today. Today the town is a popular seaside resort. The climate is dry and sunny in the summer, and usually fairly mild in the winter.
The Strand has been sought-after since the mid-1800s, when it was the traditional summer holiday resort for farmers from the Stellenbosch area. Situated on the northeastern shore of False Bay, the 5 kilometre-long expanse of white sandy beach offers safe swimming, making it popular with families, sunbathers and surfers.
In Strand, you will find the the green-domed kramat of Sheik Yusuf, resting on a sand dune near Macassar. It is one the most important shrines for the Western Cape's Muslim people. Back in the 19th century, Muslim people had to practise their faith in secret and the exiled Sheik Yusuf, the father of Islam in South Africa, is one of the men who brought the religion to the Cape Colony.
By
David Bristow