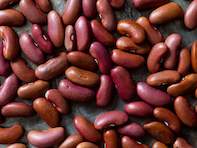 ©Vicky Wasik
The Drybean Producers' Organisation (DPO) of South Africa is a commodity organisation that acts in the interest of the country's dry bean industry.
Since its inception, it has been a mouthpiece for quality production and sustainable farming of dry beans. The organisation was established in 1993 at a time when the deregulation of agriculture took place on a large scale. The DPO was the first farmers' organisation to be established when the marketing boards were abolished after the country's transition into democracy.
The Drybean Producers' Organisation (DPO) aims to support dry bean farmers, producers, researchers and retailers nationwide. It is one of the most important field crops in South Africa on account of its high protein content and dietary benefits. Production is located in warm climate regions, such as the provinces of Mpumalanga, Limpopo and Free State.
The organisation utilises a number of resources to ensure that the country has an economically viable, and supported dry bean industry. Connections with international experts, technical advisors and researchers have been forged in the DPO's effort to understand the requirements needed for a successful dry bean production and retail chain.
Furthermore, the Drybean Producers' Organisation (DPO) consists of a dedicated management committee with individual portfolios aimed at representing the 10 official dry bean production regions of the country. They have partnerships with various research institutions and government agencies to promote quality production, marketing efforts, export control and agricultural legislations within the industry.