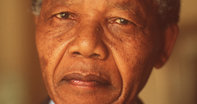 South Africa is a wonderful collection of cultures. It's a place where people live under the influence of ancient African beliefs and modern variations, Western ways and a sprinkle of Eastern tradition.
South Africa boasts a plethora of internationally celebrated authors, musicians, academics, politicians, activists, journalists etc. When you start adding it up, it's inspiring what all sorts of South Africans have achieved in their life times. Be motivated to require more of yourself and strive to live a life worth commemorating, whether its on an international or local scale.
SouthAfrica.co.za showcases the culture and diversity of South Africans in all 11 official languages, exploring the lives of South Africans and their expertise in a multitude of fields.