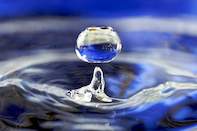 ©José Manuel Suárez
The Water Research Commission (WRC) is South Africa's designated water research and knowledge hub.
The Water Research commission is dedicated to providing information that drives innovation within the water sector, informs water policy and decision-making, supports water services for socio-economic development and empowers communities across the country.
The Water Research Commission was founded in 1971, after a period of serious water shortages. It began at a time when water research and development in South Africa was limited to a few institutions, with an inadequate funding level and no research coordination. In addition, there was little strategic direction for the identification of priority research areas or the appropriate sharing of information.
South Africa is still under threat of a lack of sufficient water, while water quality and availability issues are becoming more acute. However, the country is much better prepared to deal with this problem due to the Water Research Commission's meaningful contribution to the development of the capacity of the water sector, the broadening of the country's water-centred research and development base, as well as the Water Research Commission's continued commitment to channel and fund research on critical water issues.
It is envisaged that South Africa's water problems may intensify. Issues such as water for all, quality of life and a sustainable environment are essential aspects of the country's national priorities and require considerable attention.
The role of South Africa in SADC (Southern African Development Community) and NEPAD (New Partnership for Africa's Development), especially with regard to water resource, water supply and sanitation issues, poses new challenges and requires new initiatives, which are within the mandate of the Water Research Commission.
Seventy percent, of the earth's surface, is covered by water. Ninety-seven percent of all water on earth is salt water. Less than three percent of all the water is fresh water....
more