Tennis History in South Africa
The modern game of this racket sport originated in Birmingham, England but it has since made its way across the globe, and into South Africa.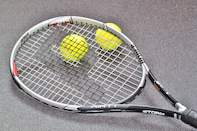 Tennis was introduced to South Africa by the British in the 19th century during colonialism. The sport's popularity grew and by 1891 the first South African Championships took place.
The tournament evolved throughout the years to include women and incorporate various sets. Location for the tournament circulated between Johannesburg, Cape Town, Durban, Port Elizabeth, East London, Bloemfontein, Kimberly and Pretoria until 1931 when Ellis Park in Johannesburg became the permanent venue for the championships.
Today, South Africa stands with a rich and proud tennis history. There are still many avid supporters of the sport in the country and several tournaments hosted throughout the year under the national governing body for the sport, 'Tennis South Africa' (TSA).
Although the country is yet to produce a Grand Slam singles winner, it has produced quite a number of finalists. Players such as Wayne Ferreira and Amanda Coetzee have managed to make quite an impact on the international tennis arena.
Tennis South Africa Organisation
The non-profit organisation, Tennis South Africa (TSA), serves to promote, develop and sustain the growth of tennis in South Africa from the beginners to the professional level. Keen tennis players in South Africa will find courts across the country. Matches are held all over but tennis has nowhere near the following of soccer, rugby and cricket, and none of the major international tennis events are held here.
TSA provides all South African tennis lovers with relevant information about everything that's happening in the world of tennis, both locally and internationally. The organisation is affiliated with both the International Tennis Federation and the Confederation of African Tennis, and TSA sets to standardise the rules and regulations in accordance with international standards.
There are no organised tennis resorts but aspiring or professional tennis players could certainly be at any one of a number of delightful destinations across South Africa to work on their game. TSA provides training at any level and if you feel skilled enough, you could also register as a tennis coach.