The Springboks
Rugby is enormously popular in South Africa and, for many, attending or watching games is more a sacrament than a diversion.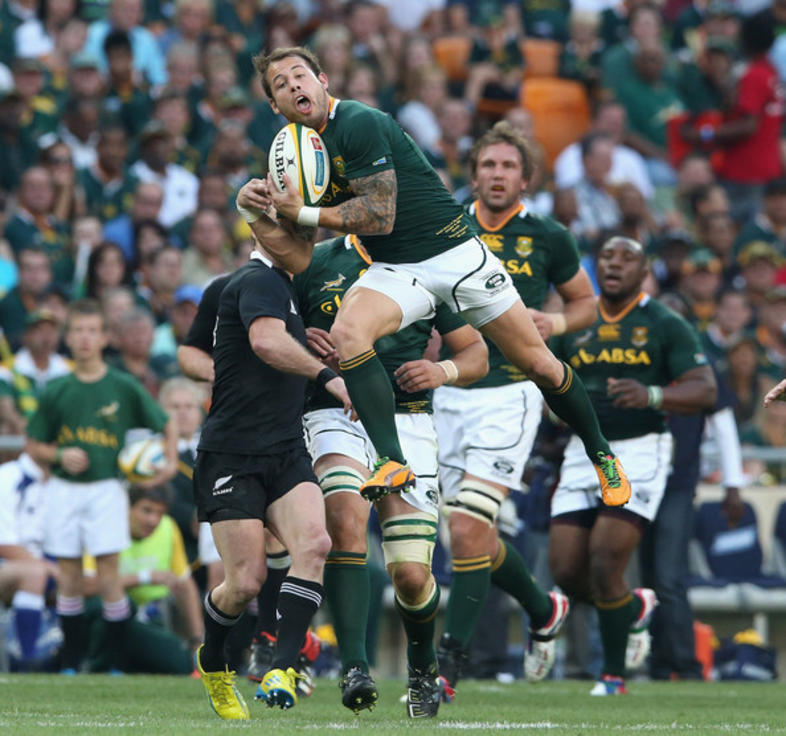 Laugh, cry, cheer or shout; rugby in South Africa is a sport that is played and watched with passion and emotion. This is a sport where a thick skin is definitely needed and broken bones are the result of a hard fought match.
The Springboks or the 'bokke' with their green and gold colours are South Africa's national rugby team. Most aspiring, young rugby players' in South Africa dream of one day running out onto a packed stadium, wearing the Springbok jersey.
Rugby Season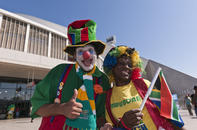 ©Roger de la Harpe
The rugby season locally and internationally features many world-class events and competitions. The high point of rugby season is naturally the Test matches involving the Springboks and other national teams, which receive fantastic support both within stadiums and via television viewership.
The World Cup, the Tri-Nations, the Super 12, the Currie Cup and the Vodacom Cup are all popular matches and fans flock to the stadium, whether it's to support the 'bokke' or their local team while visiting South Africa.
Rugby World Cup Champions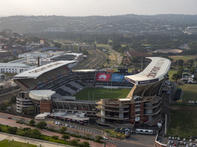 ©Roger de la Harpe
Probably the biggest achievement in South African rugby history was when the Springboks won the 1995 Rugby World Cup on South African soil. Beating the All Blacks was incredible but the win also helped mend the racial fences in South Africa.
The Springboks also won the 2007 Rugby World Cup in France. South Africa defeated England 15-6 in the world cup final at Stade de France, making this their second world cup win.