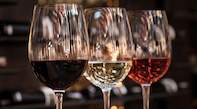 KWV is a leading South African producer of wine and spirits, known for its prestigious heritage. A prominent figure in the alcohol industry of the country, KWV has long been an outstanding example of quality production and internationally recognised excellence.
Established in 1918, the KWV's original mandate was to unite wine farmers during the industry's fledgling years. Since its inception, the company has played a foundational role in the industry and the careers of trailblazing winemakers. It has served as a leadership platform for over 100 years for new and established grape growers, wine and spirits producers, as well as distributors and retailers.
KWV has a global footprint with a portfolio of brands represented in about 100 markets worldwide. This global recognition is undoubtedly due to the company's flexibility and ability to source the building blocks for its wines from various vineyard sites.
KWV's strength and competitive advantage lies in its ability to source grapes from diverse geographic regions, resulting in wines that are consistently well-produced and respected. Making the best wines for spirits, gin and liqueur production, their excellent distilling facilities and processes also underpin the frequent local and international awards and recognition that KWV receives for these product categories.
Notably, KWV is a member of Aware.org, a non-profit organisation concerned with practices that reduce harm caused by alcohol misuse and abuse.
For most of the 20th century, co-operatives defined the landscape of South African wine before moving into the back row to make way for enterprising wine estates and wineries with a knack for business....
more