Golf was first introduced in South Africa in 1885, when a round was played by Europeans in Waterloo Green, Wynberg near Cape Town. Two years later, the country's first golf club was formed called Cape Golf Club (now the Royal Cape Golf Club).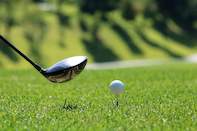 As the game spread throughout SA, it gained quite a bit of popularity and became known as a gentleman's sport. The first national championship was held in Kimberley in 1892, and the first Open Championship held in Port Elizabeth in 1903. The South African Golf Union was established in 1910, and the South African Ladies Golf Union in 1914.
South Africa boasts an array of gorgeous golf courses, especially along the Cape Winelands and Garden Route. Because of the type of grass on the greens, divots are not replaced on local courses. Sand is used instead, which allows the grass to knit together again. You can hire or buy sandbags at the clubs. Many local clubs have the very civilised custom of the halfway house - stopping for a 10-minute break for refreshments after nine holes.
It's a good idea to use a caddy, available at most clubs. It's customary to tip on top of the official fee, and include something for the halfway house refreshment. Book your self-drive golf carts in advance as they get snapped up rather quickly. Of course we love the 19th hole tradition! And yes, holes-in-one mean an expensive round at the bar here too.
Before you Go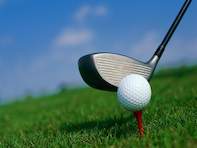 It's essential to book well before your South African holiday. All the main courses featured here are golfing estates with homes along the fairways.
Preference is given to residents and hotel guests before day visitors. We've listed alternative courses in case they are fully booked, but these clubs also experience high volumes, so do phone ahead. Some clubs also have members-only days. Golf shoes with soft spikes are required on most courses in the Cape region.