Between growing populations flocking to cities and instability in weather patterns and the economy, more and more people are uncertain about where their next meal is coming from.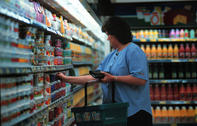 ©Eric Miller
When people live without hunger, or the fear of hunger, they might be regarded as food secure.
Food Security is a global issue that affects not only the poorest of the poor but everyday urban inhabitants. South Africa Online ® details what it means to be food secure and what food insecurity looks like in various sectors of society.