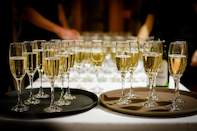 The Cap Classique Producers' Association (CCPA) is an industry body based in the Western Cape that promotes South Africa's premium Méthode Cap Classique (MCC) wines.
Established in 1992, Cap Classique Producers' Association (CCPA) aims to represent the interests of all local MCC producers, as well as associated grape growers and distributors. The association connects producers to both local and international markets, and are instrumental in the promotion of MCC wines.
All MCC producer members adhere to the association's technical criteria, as well as the organoleptic approval of base wines. This ensures that locally produced MCC wines are of exceptional quality and notable international contenders.
Cap Classique Producers' Association brings together like-minded producers with a passion for creating traditional bottle-fermented sparkling wines, and offers its members access to relevant market news, agricultural advancements, estimated global trends and consumer statistics.
Cap Classique Producers' Association has a reputable history of cultural and educational upliftment in the community, and are champions for sustainable farming and responsible agricultural practices. Members are encouraged to create healthy work environments for all employees, in harmony with the land on which they farm.
In addition, consumers are guaranteed that all locally produced Cap Classique wines are made according to the traditional Méthode Champenoise method, which the CCPA impresses upon its members.
Have you ever wondered what makes wine sparkling or still? Well, today is your lucky day because what follows below are easily digestible chunks of information answering just that....
more