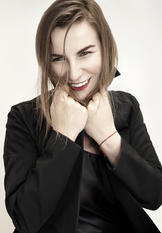 Owner and namesake Kat van Duinen founded this luxury fashion house in 2010. The label's signature exotic leather pieces paved the way for a vibrant African aesthetic, creating an international audience of effortlessly elegant fashionistas.
The Kat van Duinen line is a fusion of the designer's Polish heritage and the warmth and richness of the African continent, more specifically, South Africa. The result is a minimalistic resplendence unique to Kat van Duinen's products.
With most of the materials sourced and assembled by hand in South Africa, Kat van Duinen has demonstrated her passion for premium quality and locally-produced designer goods.