Martha Mamputa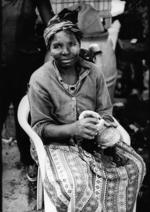 ©Tracey Derrick
After a day of picking grapes in the heat, (40 degrees +). Farm workers are paid per crate picked.
A Shared Space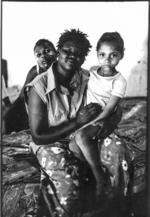 ©Tracey Derrick
Priscilla Matom, Ntombi Mthandeki, Linda Simpasa, they slept in the same barn as Martha for a period of six weeks during the grape picking season. They all became like a family and supported each other.
Albert Klaasen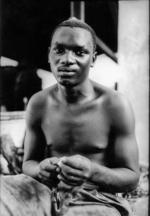 ©Tracey Derrick
Bodies show the effects of hard work and alcohol abuse. "I live by the cycle of planting, growth, harvesting and then re-working the land."
Nongakaninani Klaas
©Tracey Derrick
" Show me any kind of fruit tree and I can prune it for you and pick it and feed it."
Mzwakhe Mngxuma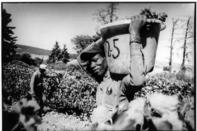 ©Tracey Derrick
This work, is all he, his father and his father's father know. He has a matric from Riebeek Kasteel around the mountain, but how to move forward from here?
Oom Paul Heyns
©Tracey Derrick
Died in 2003 of lung cancer, people think he was 52 years old. The workers graveyard of generations was dug up to build a dam, no-one could stop it.
Seasonal Workers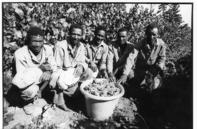 ©Tracey Derrick
Frans Pieterse, Daniel Wessels, Jan Engelbrecht, Cornelus Albertus and Jafta Nero are seasonal grape pickers, wheat planters, combine harvester drivers, sheep and cow nannies!
Tiger Martinus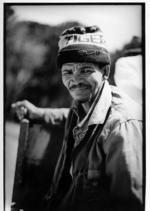 ©Tracey Derrick
Known for driving any kind of vehicle under any conditions, always with his hat on.By
Tracey Derrick