Frequent Game Sightings
The Greater Kruger offers some of the most luxurious accommodation and lodges for visitors. It is one of the prime wildlife tourist attractions in South Africa today, and the entire region shares unfenced borders allowing the wildlife to roam freely between the reserves.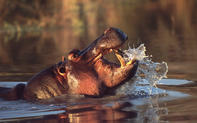 ©Roger de la Harpe
The large populations of animals concentrated in the Greater Kruger make for excellent game viewing and photographic opportunities. Visitors here are rarely disappointed with their safari experience in South Africa. Expect to regularly see the Big 5: elephant, rhino, leopard, lion and buffalo walking around the bushveld. Fish eagles, various wild buck, antelope, zebra, hippo, crocodile, hornbills, cheetahs, hyenas and other notable species surprise visitors with their presence around each corner.
Intimate and Fulfilling Safari Experience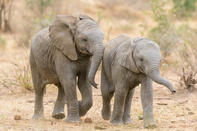 ©Shem Compion
The activities in the Greater Kruger are mainly focused on wildlife safaris, however, the lodges on the reserves are fully equipped with an array of facilities to keep visitors busy throughout their stay. All reserves in the Greater Kruger are private, which means your safari is tailor-made and avoids the busy traffic lines and rush that occurs in the Kruger National Park. A stay in the Greater Kruger offers a more intimate and fulfilling safari experience in South Africa.
Associated Private Nature Reserves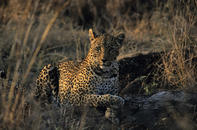 ©Nigel Dennis
West of the private nature reserve of Manyeleti in the Greater Kruger is a cluster of several large game reserves, including Klaserie, Umbabat, Balule, Thornybush, Kapama and Timbavati, home of the famous white lions.
Originally consisting of dozens of privately owned farms, which were swapped out for farms located inside the Kruger National Park's boundaries in the 1920s, the entire area has now been incorporated into the Associated Private Nature Reserves (APNR), a non-profit organisation that coordinates conservation efforts between the various land-owners. Altogether, the Associated Private Nature Reserves covers 180 000 ha of land.
There are no longer any internal fences and the entire boundary with the Kruger National Park is open. There are more than a dozen lodges in the area and several private camps, such as Ingwelala where lucky people can purchase a private rondavel in the bush. However, there is no direct road access from the APNR into the greater Kruger Park and traversing rights on each individual farm must be respected. - David Fleminger