Physical Work
©Tracey Derrick
Loading the grapes
The work of a farm hand is often physical, requiring strength and fortitude working outside in the heat and dust. They pick as much produce as they can in a day, as they are paid for what they bring in.
Child Care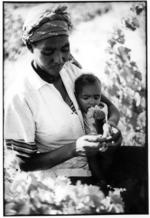 ©Tracey Derrick
Often there is no childcare available for seasonal workers, and children accompany their mothers until they are old enough to attend a farm crèche or nursery school.
Skilled Workers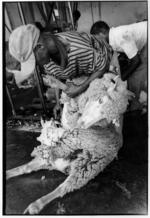 ©Tracey Derrick
Sheep shearing is a highly skilled and difficult work.
Friendships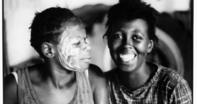 ©Tracey Derrick
Laughter, fun and building friendships helps with the hard work and long hours.
Celebrations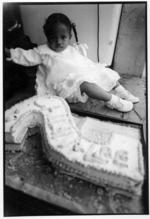 ©Tracey Derrick
Like all families, celebrating milestones is important, and the different generations of a family come together to have fun.