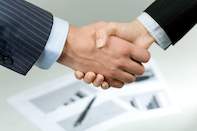 South Africa Online ® is owned and operated by South Africa Online (Pty.) LTD, a wholly-owned subsidiary of the Destination Marketing company and Tour Operator, Siyabona Africa
We envisage corporate sponsorship of SouthAfrica.co.za wireless hotspots, and community upliftment projects. For the first time, South Africans can unlock educational material about South Africa for free, in any of the 11 official languages, from anywhere, anytime, via their mobile devices. Every stakeholder in the initiative stands to win: corporate sponsors and not-for-profit organisations are encouraged to 'adopt' a place web page(s) aligned to where that corporate or entity is positioned from a sentimental or strategic business perspective.
We are effectively offering brands a fresh way to reach existing and potential markets through sponsored content pages that are published in South Africa's 11 official languages. Processes are in place to establish a network of brand ambassadors for each of South Africa Online ® areas of focus: Education; Industry; Agriculture; Arts & Culture; Environment.