Seven Different Biomes
Turn east off the N9 onto the R332 through the Baviaanskloof, a narrow valley with a multitude of kloofs. Its wildness is protected by being part of the Cape Floral Kingdom, which has World Heritage Status. Pitch your tent at Rooihoek, then pick a kloof to wander up. Sit on a rock and feel the grandeur - mountains on every horizon - and solitude.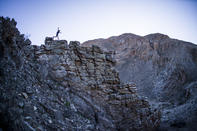 ©Jacques Marais
The variety of wildlife in the Baviaanskloof area can be attributed to the diverse habitat; some of the larger mammal species found in the reserve are the Cape Leopard, Cape Buffalo, Kudu, Cape Mountain Zebra, Red Hartebeest, Bushbuck, Mountain Rhebuck, Eland and Baboonat. At last count there were some 50 species of larger mammals, 310 of birds, 56 of reptiles, 55 of butterflies and 15 of fish.

The Baviaanskloof also contains elements of seven different biomes. When you're done identifying the creatures, you can get onto the 1161 species of plants, which include species of the well known Erica and Protea families and also the genetically distinct and ancient cycads. Two surviving species of these ancient plants are found in the Baviaanskloof.
Baviaanskloof Mountains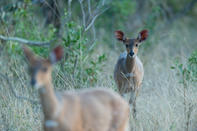 ©Shem Compion
Lose yourself within a mountainous tangle of afro-montane forest, fecund with forest giants and diverse fynbos. This is the Baviaanskloof Wilderness Area, where a series of ridged peaks and dense valleys provide sanctuary to shy bushbuck, elusive mountain leopard, black rhino, Knysna turaco and narina trogon. The 180 000 ha United Nations Educational, Scientific and Cultural Organisation (UNESCO) World Heritage Site is ensconced between the Kouga and Baviaanskloof mountains, and rates as the country's third largest nature conservation area.
What to Look Out For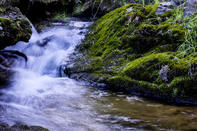 ©Jacques Marais
The Baviaanskloof is the meeting place for three of South Africa's seven biomes, contains five veld types and is home to more than 1 200 plant species, including proteas and cycads. Don't miss the striking rock formations and incredible geology of the kloof. The seven dwarfs can be spotted from the R332 between Makkedaat and Vero's Restaurant, where you can munch on a roosterkoek and browse through the craft shop.

Also keep an eye out for the smaller creatures, such as two newly discovered lizard species, a dwarf chameleon (Bradypodion sp.) and a flat gecko (Afroedura sp.), or the bloukopkoggelmander (blue-headed tree agama), and when you stop at a river crossing and dangle your feet into the water, little red-finned minnows might swim up to have a nibble.