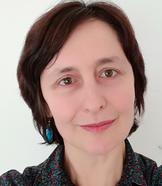 Jo-Anne Smetherham has been thrashing about with words to earn a living for more than 20 years. After several years as an English teacher, she studied journalism at Stellenbosch University, then worked as health writer for the Cape Times, the English morning daily newspaper in Cape Town, and as a sub-editor for the Independent stable in South Africa, Ireland on Sunday and the Irish Independent in Dublin.
She was a freelance journalist for many years, during which time she won the national PICA award for a Men's Health magazine story on epidemics, 'Origins of an Outbreak'. More recently, she has been a writer and communications strategist for non-government organisations and companies.
Her writing has been published in all daily Independent titles in South Africa, newspapers in Ireland and many local magazines including Men's Health, Best Life, Femina, Marie Claire and Weg!/Go!.
Jo-Anne Smetherham is also author of 'The Nevergiveups', the stories of six South African grandmothers, which she produced with photographer Eric Miller and in collaboration with US academic Jennifer Fish.