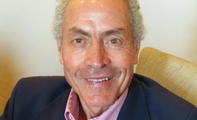 Dr Carel Muller has, since 1980, been involved in Dairy Cattle Research at the Elsenburg Research Farm of the Western Cape Department of Agriculture. He retired in 2016 and has since been a Research Associate with the Faculty of Animal Sciences of the University of Stellenbosch (US).
He received a PhD (Agric)-Degree from the US in 2005 for his genetic study of the South African milk goat industry. He has published 50 scientific papers, 126 conference contributions and published 390 newsletters, semi-scientific and popular articles.
The Dairy Farming Handbook was compiled by him and published by the Western Cape Department of Agriculture in 2017 and he served in the Council of the South African Society for Animal Science until mid-2018.
He is a Judge of the Annual Master Dairyman Competition and is a regular contributor to Agrikultuur, the Dairy Mail and Veeplaas and advises a Facebook group, 'Boere gesels'. Dr Muller enjoys running half and full Marathons, hiking and reading.