Vinpro is synonymous with the wine in South Africa and essential to the overall integrity and growth of the wine industry in the country. This organisation builds its work on four pillars - advocacy, services, information transfer and the development of people in the SA wine industry.
Who is Vinpro?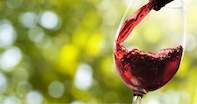 Vinpro plays an important role in the SA wine industry.
Vinpro is a non-profit company that represents close to 2 500 South African wine grape producers, wine cellars and wine-related businesses. The organisation works closely with the South African government and industry role players to address issues that have an effect on the profitability and sustainability of its members and the broader industry. This includes excise, legislation, wine tourism, free trade agreements and ethical trade. Vinpro's revenue comes from investment income, consultation fees and products.
Established in 2003, after the restructuring of KWV Group Limited, Vinpro became an independent organisation focused on consultation services in viticulture, oenology, soil science, agro-economy and general management in the wine industry. (The KWV - Ko-operatiewe Wijnbouwers Vereniging van Zuid-Afrika - was founded in 1918 to stabilise the fledgeling wine industry.)
Services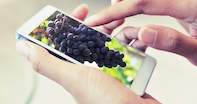 Wine grape production and farming in South Africa is guided by Vinpro.
Vinpro employs a number of agricultural specialists - researchers, scientists, viticulturists and agricultural economists - and provides specialised services.
Soil scientists provide soil mapping services using Geographic Information Systems (GIS). These services include the drawing up of farm maps, aerial imagery, terrain analysis and digitising soil blocks within a vineyard or farm.
Advice on costs and profitability in the wine industry are provided by agricultural economists while researchers and viticulturists work at Vinpro affiliate Vititec, a leader in the improvement and propagation of vine plant material. Vititec evaluates, tests and supplies plant material, tests for diseases, provide technical support from viticultural consultants.
The wine tourism manager collaborates with the wine and tourism sectors, government and the private sector to establish South Africa as a leading wine tourism destination.
Information transfer and development of people in the wine industry is further advanced by training, e-newsletters and publications. The annual publication Vinpro Cost Guide provides financial guidelines for wine grape production in South Africa. Another publication Wineland provides wine and industry-related news and research articles while the annual South African Wine Industry Directory gives a summary of the current wine industry, new production areas and wine routes as well as up-to-date listings of suppliers, winemakers and wineries.
Vinpro's Wine Cellars division looks after issues relating to wine cellars such as excise duties, advocacy for the responsible use of alcohol, ethical and social practices, training and marketing of members' brands and representation of members in the industry.
WineMS is winery and farm management software that can manage all aspects of the winemaking process such as bulk wine management, spray programs and cost management. WineMS helps with reports, data analysis and document management and captures close to 70% of South Africa's wine grape harvest is on WineMS's information management software.
This dedicated farming IT business is situated in Paarl.
Other Vinpro services relating to social upliftment and transformation includes black economic empowerment (BEE) advisory services, training programmes for vineyard workers and advice on ethical practices.
Members
Vinpro has four membership categories, that of primary wine grape producer, private cellar or wine estate, producer cellar and affiliated member.

Tel: 021 276 0429
E-mail: info@vinpro.co.za
Website: www.vinpro.co.za