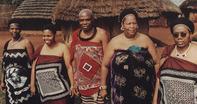 Elaborate headscarves originally inspired by Victorian hats are individually folded and arranged. Traditionalist Xhosa women pride themselves on the skills required to position these scarves.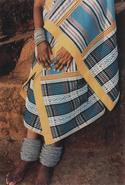 Venda cloths are characterized by colourful stripes interspersed with bold black lines. Now sold online, these nwenda cloths and related accessories often form part of the dress women wear on special occasions. The purchase of cloths like these signal pride in the cultural heritage of the wearer.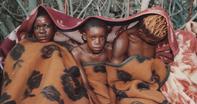 Throughout South Africa, male initiates wear distinctive blankets during and after the initiation period. These blankets are usually newly purchased by their families.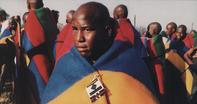 Among certain Ndebele groups, male initiates adopt red, yellow and blue 'Middleburg' blankets, named after one of the largest towns in the area historically occupied by present-day Ndebele communities. Beadwork clasps are used to secure the blankets around the shoulders of returning initiates.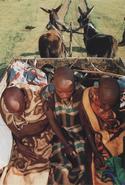 Most communities refuse to allow photographers into initiation lodges. Regarded as secret ritual spaces, they are carefully guarded from outside scrutiny. Photographers who have been allowed to witness the lives of initiates afford rare insights into the emotional challenges young men face during this period of transition into manhood.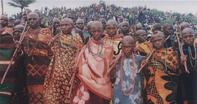 On their return to the community, Tswana initiates wear richly patterned blankets in a variety of colours. In the past, these initiations into adulthood were elaborate ceremonies lasting a few months.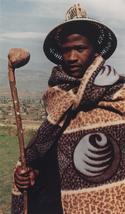 Initiates in the cold mountains for Lesotho wrap themselves in blankets made for this market. In recent years, blankets like these have become fashionable household accessories among some urban communities, and are also popular among tourists.